An Introduction to our Family Business Practice
Family-run businesses comprise the majority of the economy in the Middle East. However, with rapid growth in business, family-owned and managed businesses are exposed to complex issues on succession of ownership. Chairman Essam Al Tamimi shares the many ways Al Tamimi & Company's dedicated Family Business practice can be instrumental in assisting family-run businesses to continue to prosper as families transition across generations.
Law Update
The Latest Legal News and Developments from the MENA Region. This month we focus on all things Healthcare related.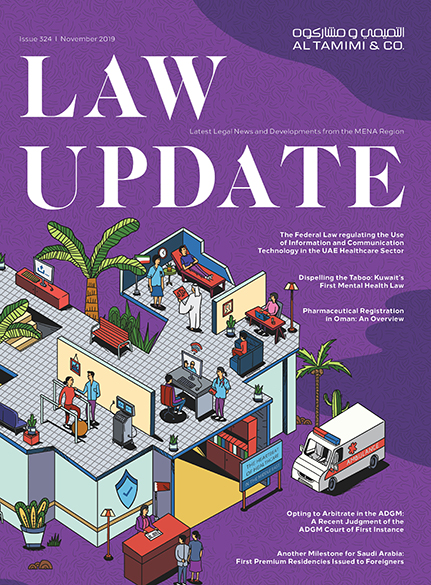 November 2019