UAE's New Visa Rule: What you need to know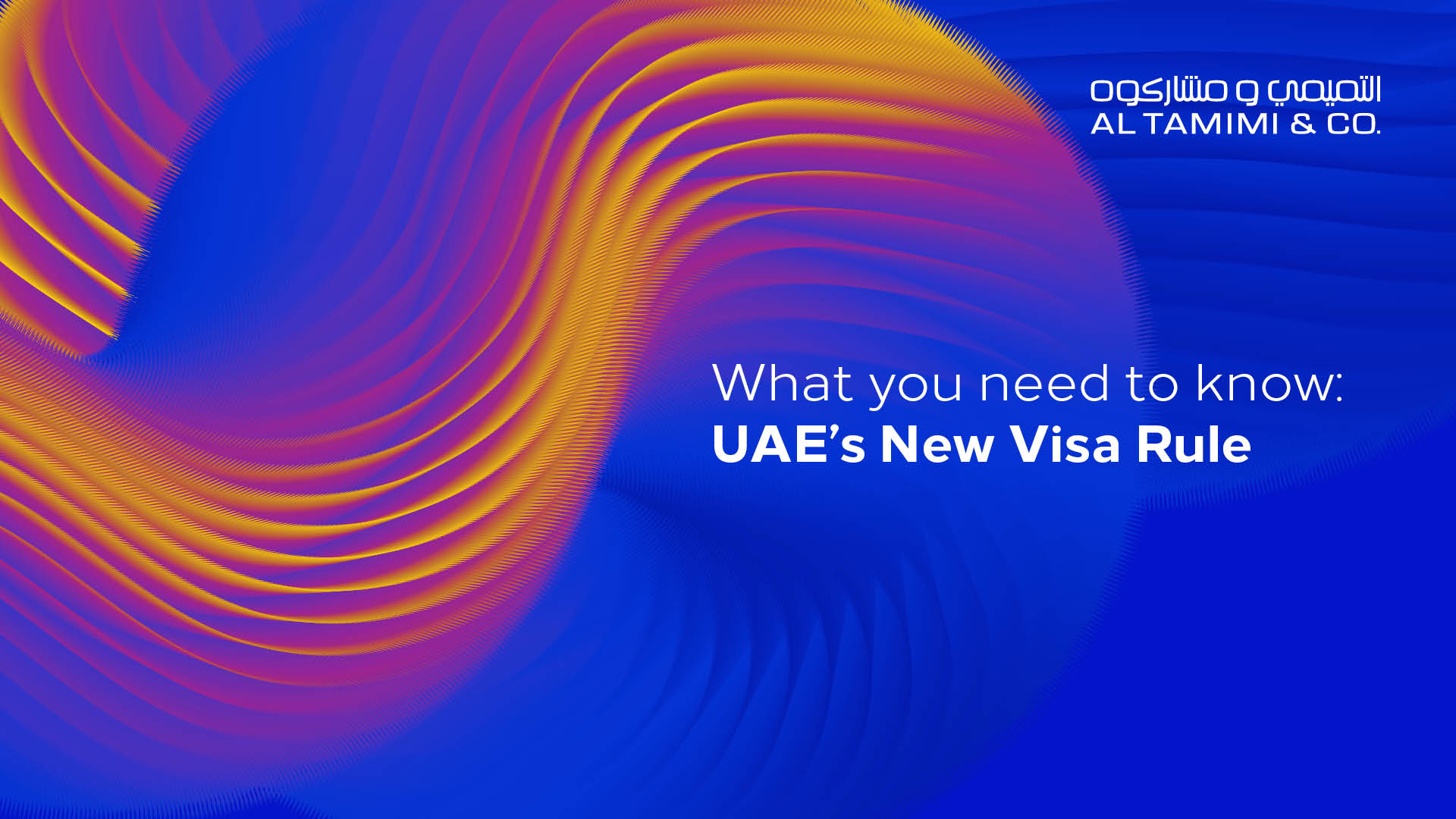 Want to know more about the new UAE Visa Changes?
The UAE Cabinet introduced a host of changes to the visa and immigration rules on the 13th of June 2018. The two most significant changes are the launch of an insurance scheme to replace the bank guarantee system and the introduction of 10 year residency visas for certain categories of employees.
Listen to our Senior Associate Kamaljit Dosanjh on the new visa changes and how this will benefit you as an employer or employee.
---
Al Tamimi & Company has a dedicated Employment & Incentives team. For further information, please contact Samir Kantaria (s.kantaria@tamimi.com) or Gordon Barr (g.barr@tamimi.com).
Subscribe to our channel today for access to the best legal solutions, knowledge, experience and expertise.  
---
Text Transcript
The UAE has traditionally been a highly regulated labor market, but since the beginning of 2018, a number of visa changes have been announced. And, what is hoped that these changes are going to make it much easier for both employers and employees to work in this region.
The first big change has been doing away with the mandatory bank guarantees of 3,000 dirhams per employee. This is going to be replaced with a new insurance system where employers only pay 60 dirhams per employee per year.
The second big change is introduction of 10 years residency visas for certain categories of employees. Now this will include for example, doctors, engineers, scientists. What this visa means is that individuals that fall into the list of categories will actually be able to stay in the UAE for a period of ten years, and that period won't necessarily be linked to the employer that they are working for.
As we're aware, visa changes in this region, we can have changes which happen quite rapidly and over night. So, here at Al Tamimi we stay on top of those changes. We keep abreast of the developments before they're actually introduced. So, as an employer in the region, if you come to us, we'll be able to guide through not only what the law is at the moment, but also the changes that are going to be introduced, and help you make a decision that is going to be most appropriate for your business.