Protecting your family in times of crisis
June 14, 2020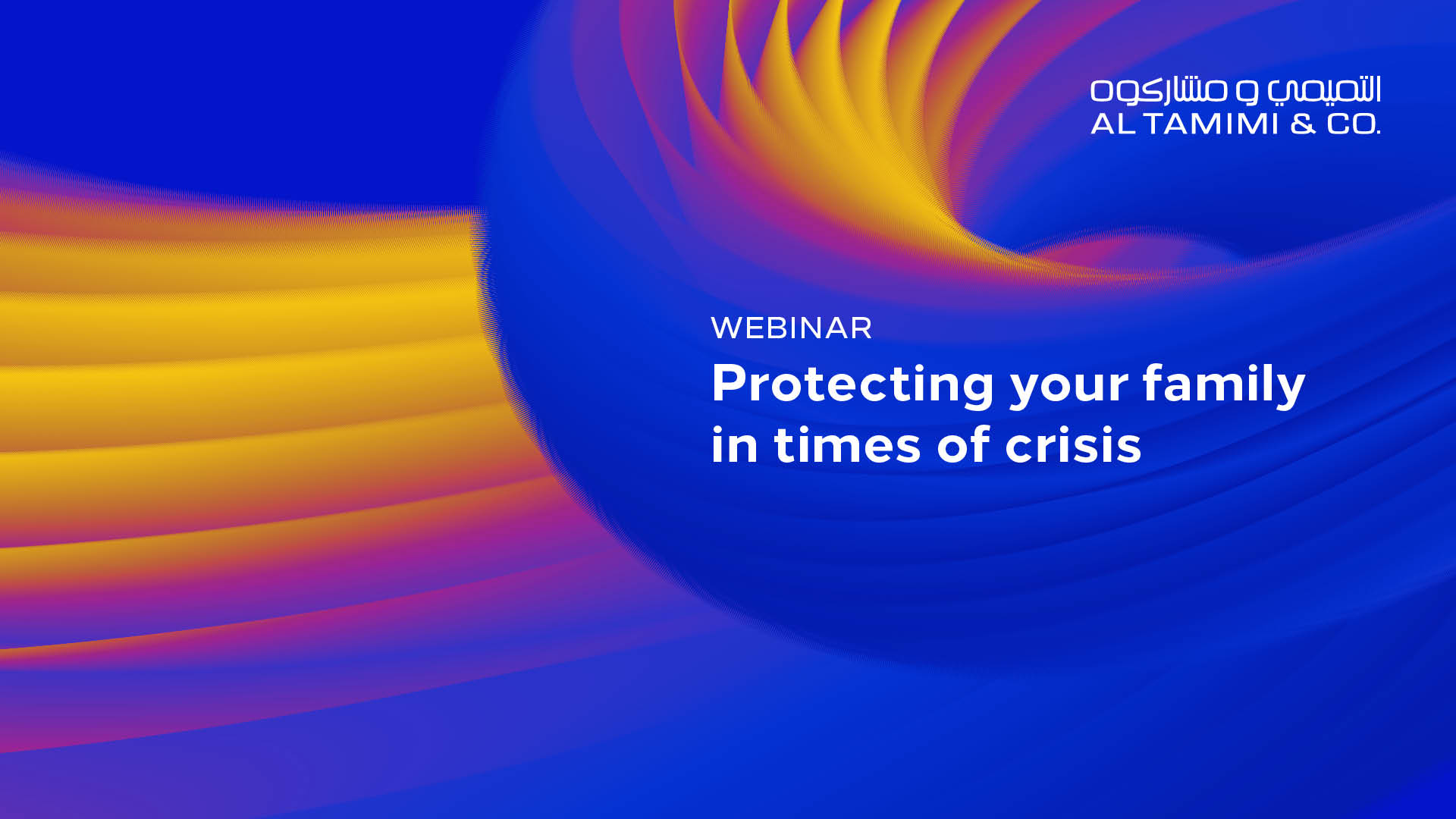 Richard Catling, Partner & Nawal Abdelhadi, Senior Associate discuss the following key topics in this webinar:
The pitfalls that family businesses can often fall into if inefficient structuring and a lack of proper corporate governance are the norm.
In times of crisis in the life of a family business family issues can be magnified – how families can ensure businesses and asset holdings can survive in those circumstances.
Tools for wealth preservation and succession planning.
Navigating the complex UAE regulatory environment – how families can best approach looking at their businesses when considering how best to restructure going forward.
Sharia issues are of primary importance to many wealthy individuals – how it is possible to respect sharia principles of inheritance whilst still providing for your family's particular circumstances.