DLD launches new 'Real Estate Lawyer' initiative in partnership with Al Tamimi & Company
July 15, 2019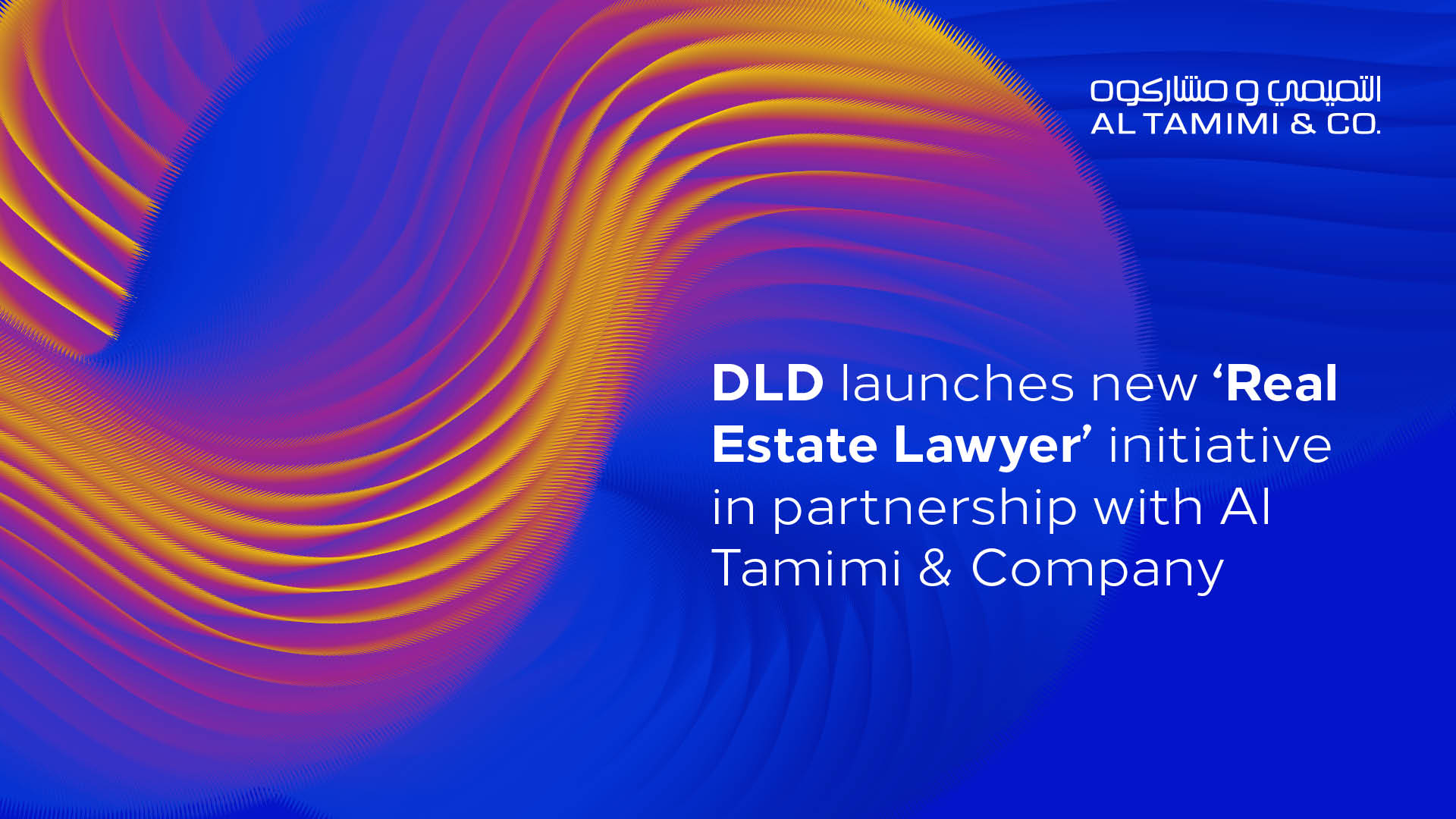 On Saturday, 13th July 2019 the Dubai Land Department (DLD) announced the launch of a new real estate initiative known as 'Real Estate Lawyer' in partnership with Al Tamimi & Company (Al Tamimi). The agreement outlining the details of the initiative was drafted to facilitate growth in the real estate market by providing greater support for real estate investors and encouraging further foreign investor participation in the Emirate. The initiative has been designed to increase transparency, streamline real estate transaction processes, reduce transaction time, and facilitate strategic partnerships between public and private sectors.
The Real Estate Lawyer will encourage further growth and investment into Dubai's real estate market, and Al Tamimi & Company are the first law firm certified by the DLD to provide services for the benefit of all interested parties.
Services offered: The launch of this initiative will enable Al Tamimi to offer additional services to clients of the firm, whether in their capacity as a seller, buyer, developer, investor or lender.
Facilitate due diligence – The initiative will permit Al Tamimi & Company to remotely access DLD's registers online and access information relevant to an investment or transaction. This is to provide greater certainty and transparency when making an informed investment decision.
Simplify the documentation and reporting process – Many corporate investors have complex ownership structures and as a result, complex corporate documentation, which is difficult to translate and attest in Arabic and often viewed as a time-consuming process. However, producing such detailed documentation is a prerequisite for the completion of any real estate transaction. Al Tamimi & Company will be able to support its clients and fast-track this process by preparing a report that certifies the ownership structure.
Escrow Agent – Al Tamimi & Company will be able to provide and act as an escrow agent, administering the escrow account for the payment of deposits or purchase funds.
The Real Estate Lawyer initiative will certainly help place Dubai on the path to wider success by augmenting efficiencies and transparency, in line with the expectations of international investors, resulting in superior service quality. Congratulations to Mohammed Kawasmi, Tara Marlow and the entire Real Estate team for taking the lead and bringing this initiative to fruition in order to support Dubai and the growth of foreign investment in the Emirate.
Should you have any questions please contact Mohammed Kawasmi or Tara Marlow.