Digital transformation: How will tech reshape the business and service delivery models of Higher Education
June 11, 2020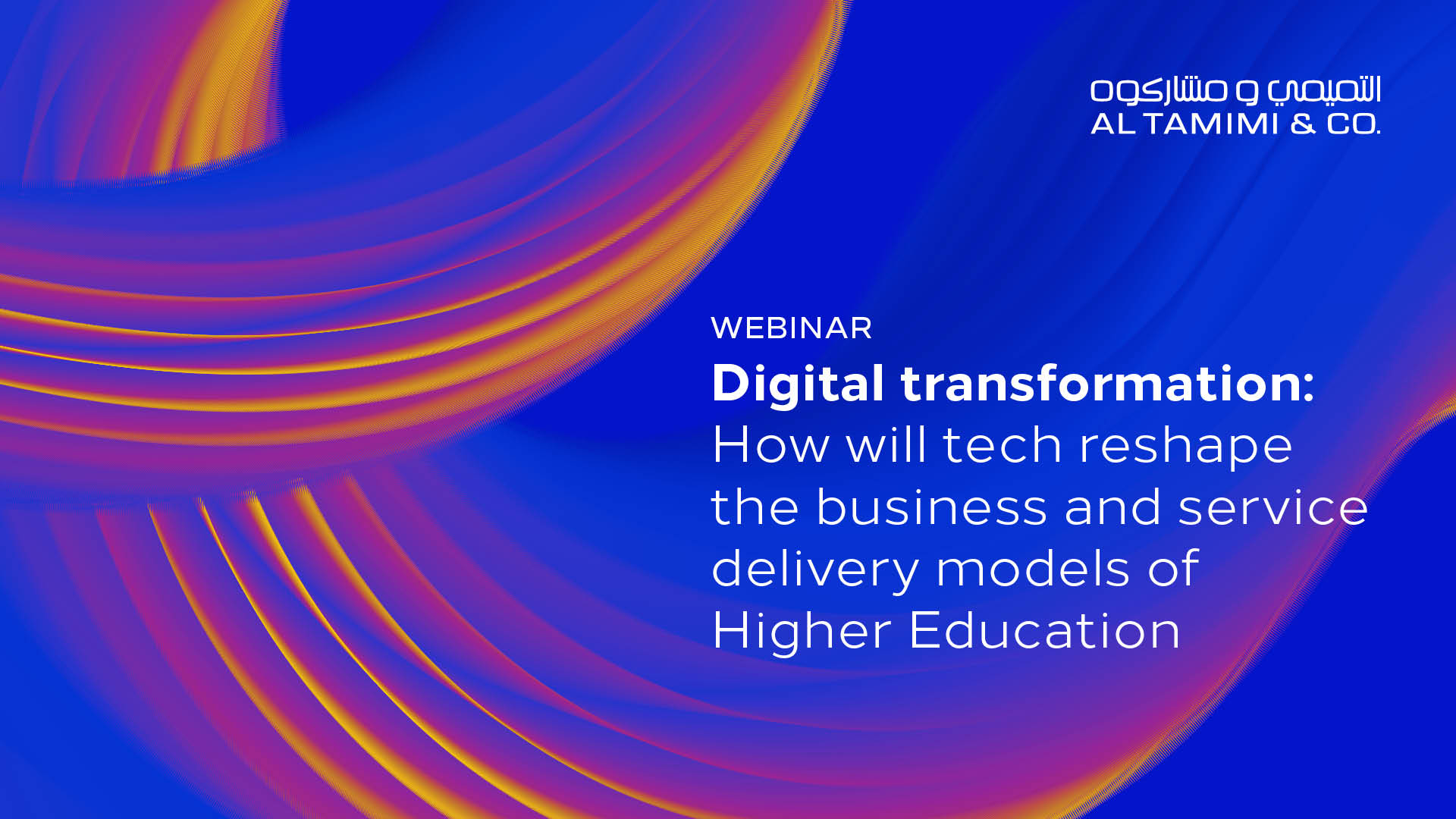 As part of our EdWeb 2020 series, our expert panel discussed the following topics:
Extending the reach of the bricks and mortar campus; e-learning, online education and disruption
The rise of the SMART campus
Digital administration solutions- management information systems etc.
Testing, assessment and analytics
Technology as a differentiator? More nuanced now than before
Big data / AI/ Blockchain
Student expectations from online learning
How will CPD be used to develop teachers for using technology effectively?
Our panelists included:
Ivor McGettigan, Partner,  Chair of Education Sector Group, Al Tamimi & Company
Martin Hayward, Head of Technology, Media & Telecommunications, Al Tamimi & Company
George T. DeBakey, President, DeBakey International
Cameron Mirza, Director, Nottingham Trent University
Marko Selakovic, Director – Institutional Development and Student Recruitment, SP Jain School of Global Management
Dr. Tenia Kyriazi, Associate Professor of Law, Middlesex University Dubai