Corporate Services: What are they and why you need them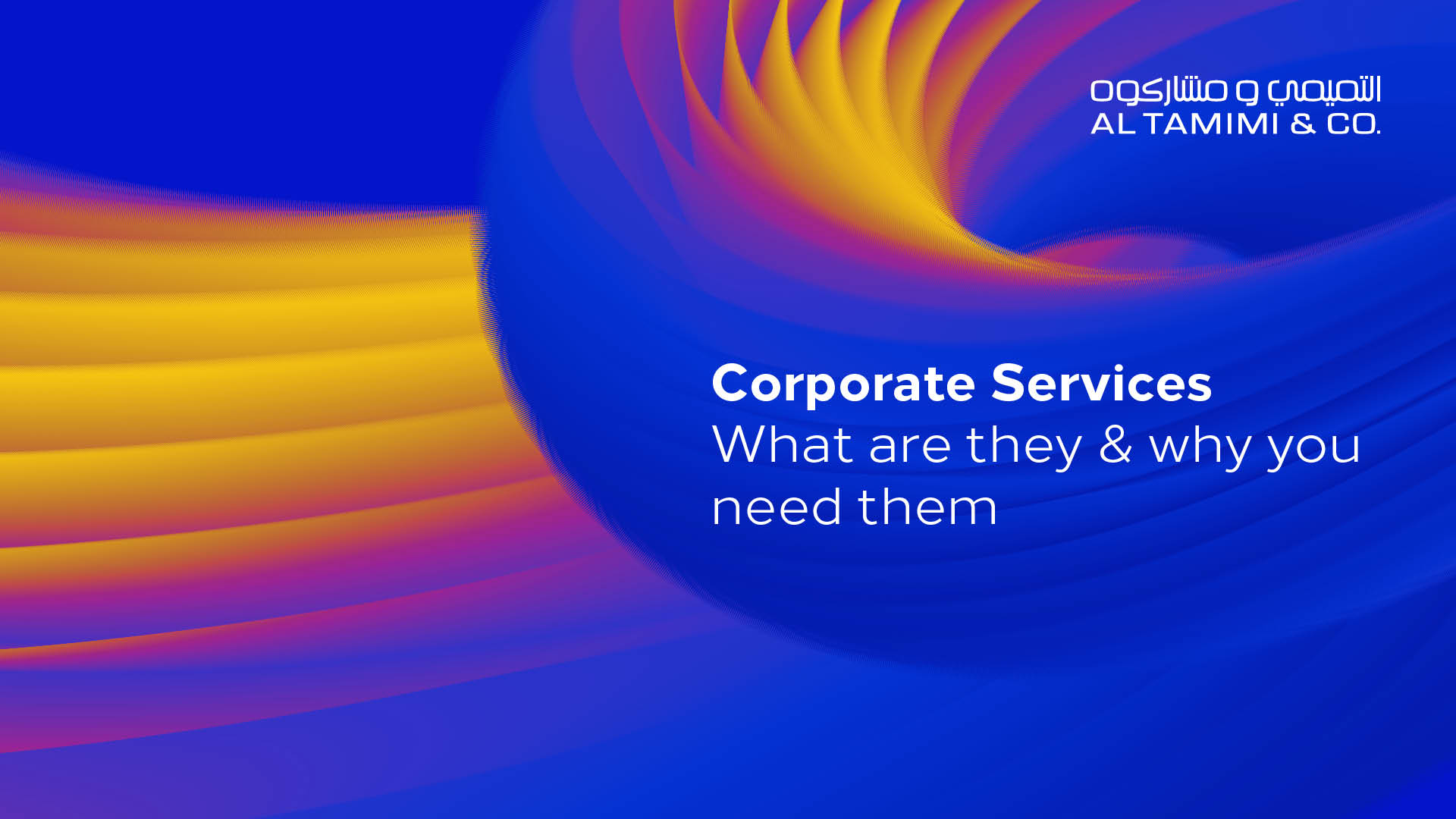 Al Tamimi & Company's Corporate Services team assists and provides businesses across the Middle East with their company administration. In conjunction with Al Tamimi's other specialist practice areas, including Corporate Structuring, we offer a full-service offering for the establishment and ongoing administration of companies both onshore and in free zones in Bahrain, Egypt, Iraq, Jordan, Kuwait, Oman, Qatar, Saudi Arabia, and the UAE.
Al Tamimi's Corporate Services team can particularly assist as follows:
Prepare board/shareholders meetings packs, attend those and take minutes;
Carry-out online/ physical document/ corporate actions submissions;
Interact directly with regulatory authorities on behalf of clients;
Provide registered office;
Maintain shareholders, directors and company secretary registers;
Issue/cancel share certificates;
Act as a company secretary;
Act as a nominee shareholder;
Assist with bank account opening process to the extent allowed under relevant regulations and financial institution's policies;
Assist with residency visa/immigration matters;
Form SPVs in respect of financing transactions and provide them with corporate services; and
Witness execution and certify documents as true copies.
Why Corporate Services and Al Tamimi & Company?
We have seen companies being fined for a failure to fulfill essential duties such as document submission deadlines and shareholder meeting obligations, which negatively impacted their business and their reputation.
Al Tamimi's broad coverage of the Middle East makes us well-placed to advise clients on properly administering their corporate records to ensure compliance with local regulatory requirements.
Our Corporate Services team is unique as it is comprised of lawyers who, under the Corporate Services arm, provide their services at competitive fees and work hand-in-hand with Al Tamimi's sector specialists to ensure a full-service offering for every client.
Examples of Our Expertise:
Assisting global conglomerates in respect of ADGM and/ or DIFC corporate record-keeping as Company Secretary;
Assisting public companies as Company Secretary;
Advising, on corporate actions, RAK Economic Free Zone, RAK Maritime City, and RAK International Corporate Centre companies;
Advising clients in respect of complex corporate records requirements of the Egyptian General Authority for Investment;
Assisting a client before the Ministry of Industry Commerce & Tourism in Bahrain in respect of corporate records; and
Advising clients about corporate record keeping under the law of Saudi Arabia.
---
Al Tamimi & Company has a dedicated Corporate Services team. For further information, please contact Izabella Szadkowska, Partner (i.szadkowska@tamimi.com).
Subscribe to our channel today for access to the best legal solutions, knowledge, experience, and expertise.
https://www.youtube.com/channel/UCiNjxGP327UmWLNNghaunyg?sub_confirmation=1