Webinar: Tax in the age of Corona: An update on COVID-19 related tax developments across the MENA Region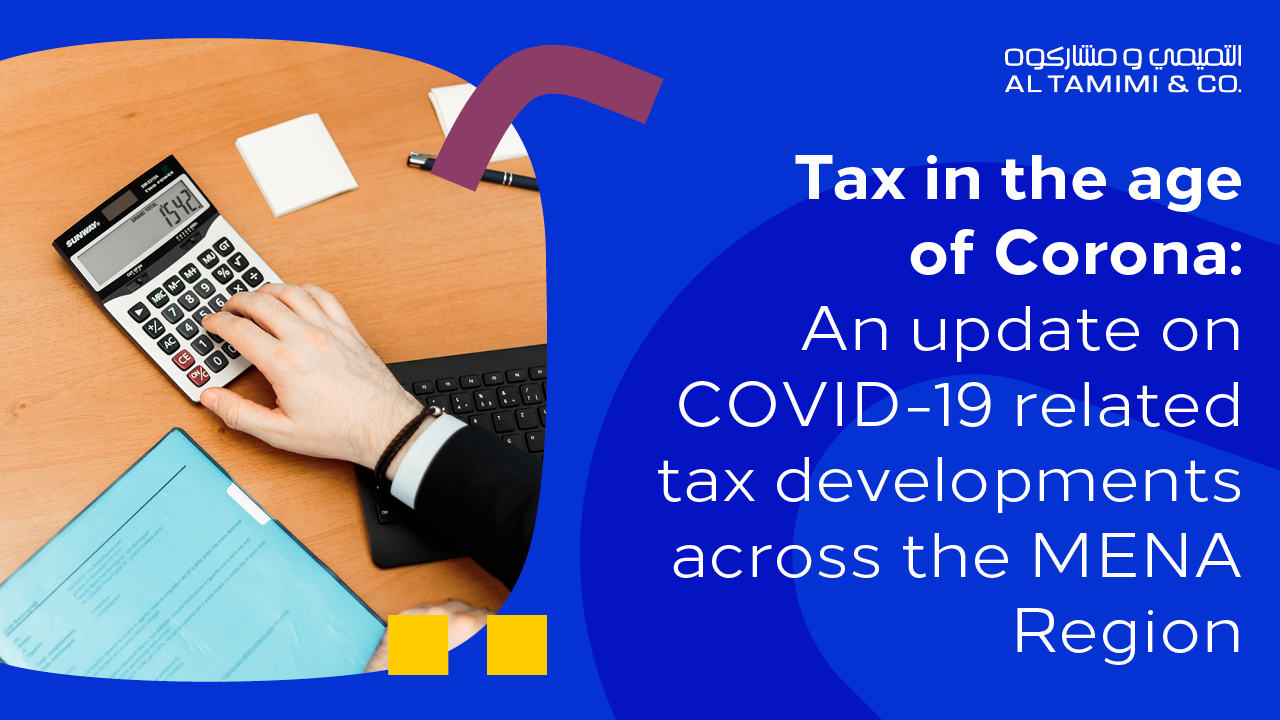 Al Tamimi & Company's Tax and Corporate Commercial lawyers, Shiraz Khan and Abdullah Mutawi, discussed the following:
Introduction:
The key challenges our clients are facing across the region and the questions they are asking us.
Cash preservation is the leading priority for all business leaders.
General overview of governmental stimulus packages being brought forward across the region to assist businesses in addition to tax related measures.
Presentation:
Key tax considerations in the Middle East for businesses arising as a result of COVID-19.
Overview of tax measures announced by governments and tax authorities in the region.
Practical advice – on how to manage the tax risks and maximise the benefit from these measures.