Let's Talk #UAE – Celebrating Emirati Women
September 22, 2019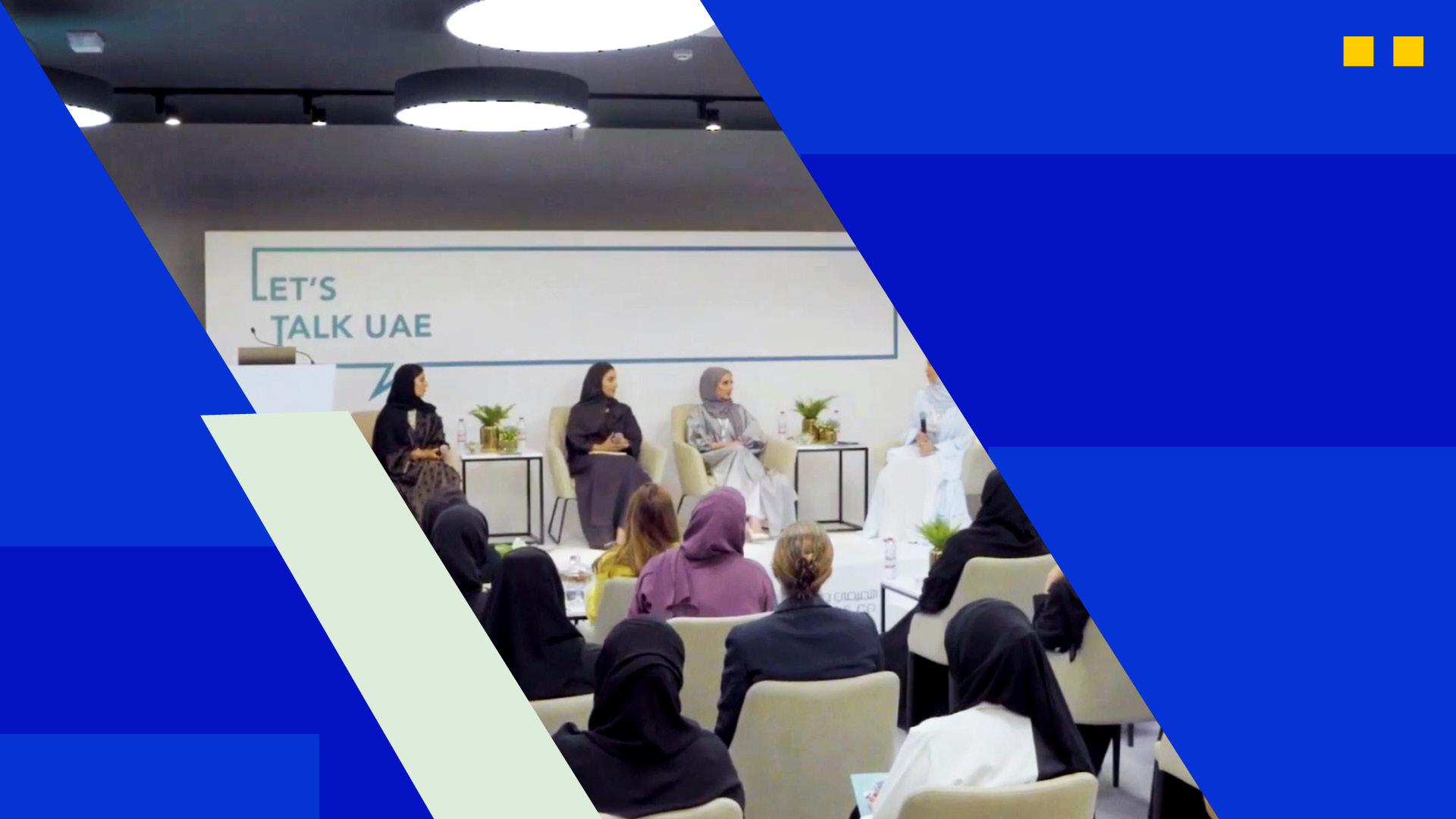 In an event celebrating Emirati Women, J.P. Morgan and Al Tamimi & Company discussed the achievements, value and challenges facing women in the professional fields. Here are the key proceedings from our conference:
The UAE is a regional role model in promoting gender equality across different sectors and roles.
Maya Prabhu, Managing Director, Head of Wealth Advisory, EMEIA, J.P. Morgan, said Emirati women "are breaking boundaries and becoming a force to be reckoned with…"
في حدث خاص للاحتفال بـ #المرأة_الإماراتية، تمت مناقشة الإنجازات والقيم والتحديات التي تواجه المرأة في مجال العمل بين ممثلي كل من JP Morgan والتميمي ومشاركوه. اطلع على النتائج الرئيسية للمؤتمر.
– تعتبر دولة الإمارات العربيّة المتحدة مثالًا يُحتذى به ورائدة في المنطقة على مستوى المساواة بين الرجل والمرأة على جميع الأصعدة والمجالات بمختلف الأدوار.
– وبالرغم من كل الصعوبات إلا أن السيدات الرائدات في مجال الأعمال بدولة الإمارات جزء لا يتجزأ من النمو الاقتصادي، ولكن لا يزال هنالك بعض الحواجز في طريق نجاحهم.
– وقد جاء على لسان د. مايا برابهو المديرة الإداريّة ورئيسة الثروة الاستثماريّة لEMEIA و J.P. Morgan أن المرأة الإماراتيّة قد تخطت كل المألوف واخترقت كل الحدود حتى أصبحت قوة لا يُستهان بها.