Higher Education Conference 2019 Launch
June 24, 2019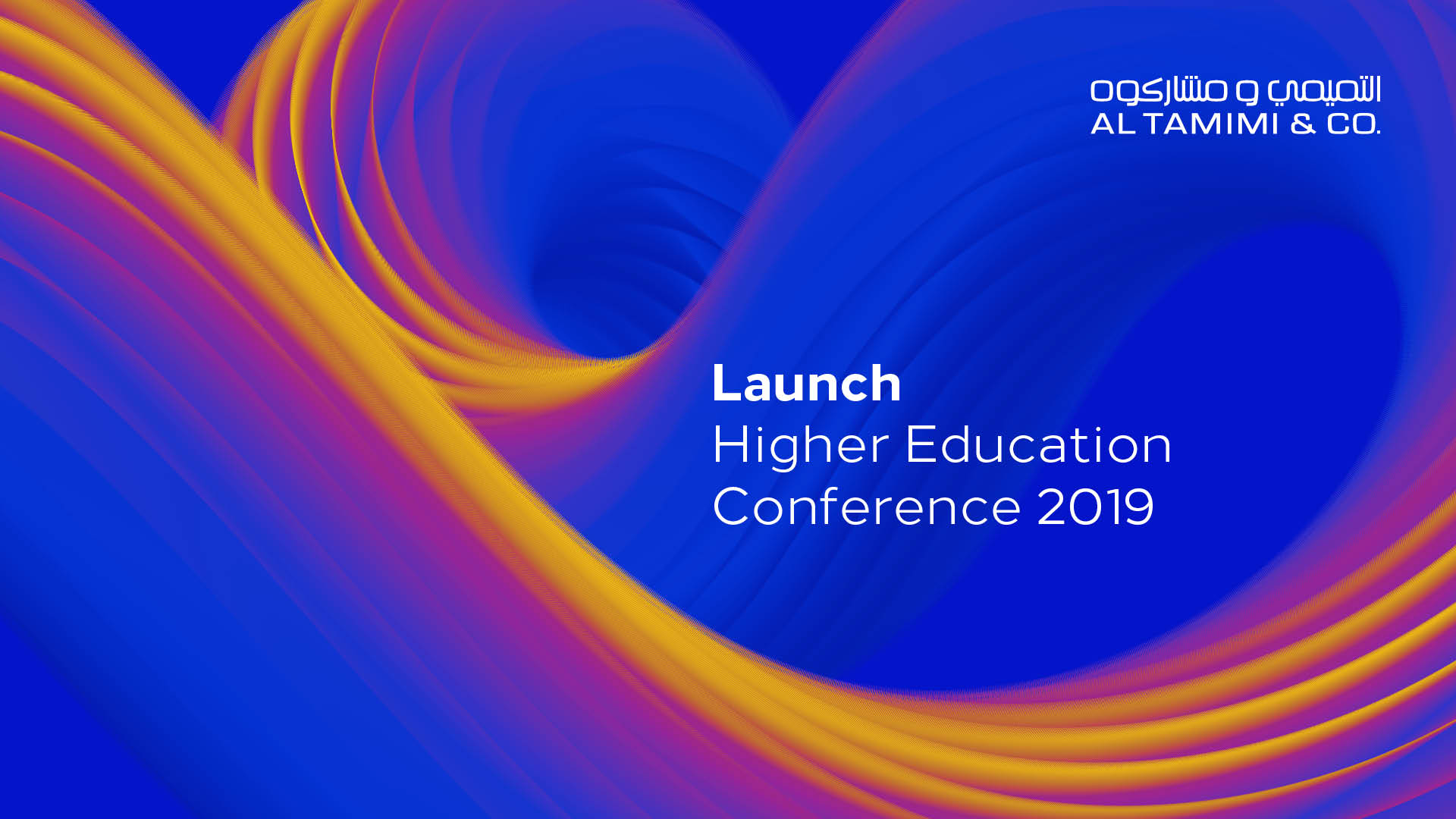 Al Tamimi & Company are delighted to invite you to our 1st Annual Higher Education Conference 2019, taking place on Thursday, 10 October 2019 in Dubai, UAE.
This training day will offer you the chance to hear about a broad range of topics relevant to the higher education sector from lawyers and external industry experts across many disciplines from the Middle East and beyond.
Our speakers will provide valuable and practical insights into the topics covered, more of which is discussed by Ivor McGettigan, Partner & Head of Education Sector in the short video above.
Your feedback is welcomed to ensure we cover as many topics of relevance to you. Therefore, if you would like to tell us what you want to hear, please feel free to email us at EdSector@tamimi.com anytime between now and 31 July 2019.
We will be finalising the agenda and speakers in early August 2019 so that we can provide you with a formal invitation and full conference agenda in due course.
This event is by invitation only due to venue capacity restrictions. Therefore, if you would like us to send the official invitation to any of your colleagues, please do contact us at EdSector@tamimi.com before 31 July 2019 so that we can ensure they receive it. We look forward to welcoming you on Thursday, 10 October 2019.
Subscribe to our channel today for access to the best legal solutions, knowledge, experience, and expertise.
https://www.youtube.com/channel/UCiNjxGP327UmWLNNghaunyg?sub_confirmation=1