Consequences of LIBOR replacement in Middle East banking market
June 18, 2020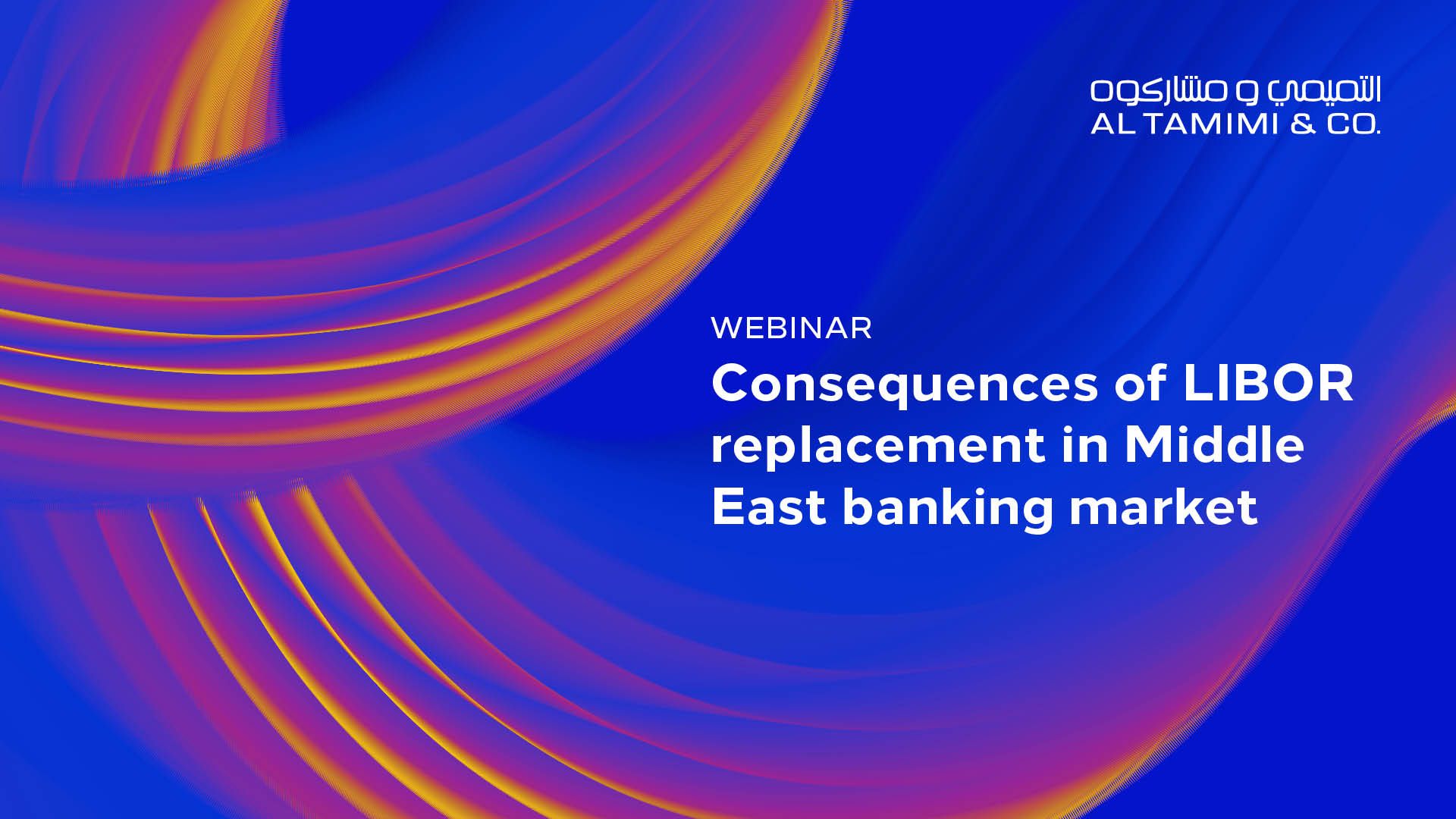 The London Interbank Offered Rate is a ubiquitous feature in financing transactions across the Middle East. Accordingly, the removal of LIBOR in 2021 and implementation of proposed alternatives will have wide reaching consequences.
Al Tamimi & Company & Outer Temple Chambers hosted an interactive webinar where the following points were discussed;
A recap on LIBOR replacement, the alternatives and impact on regional lending
Overview of the English and local law risks to LIBOR replacement, with a special focus on the English law litigation issues.
Consequences for facility and hedging agreements.
Suggestions for managing the legal and contractual issues of the transition.