Campus crisis: working through real estate issues facing education providers
July 16, 2020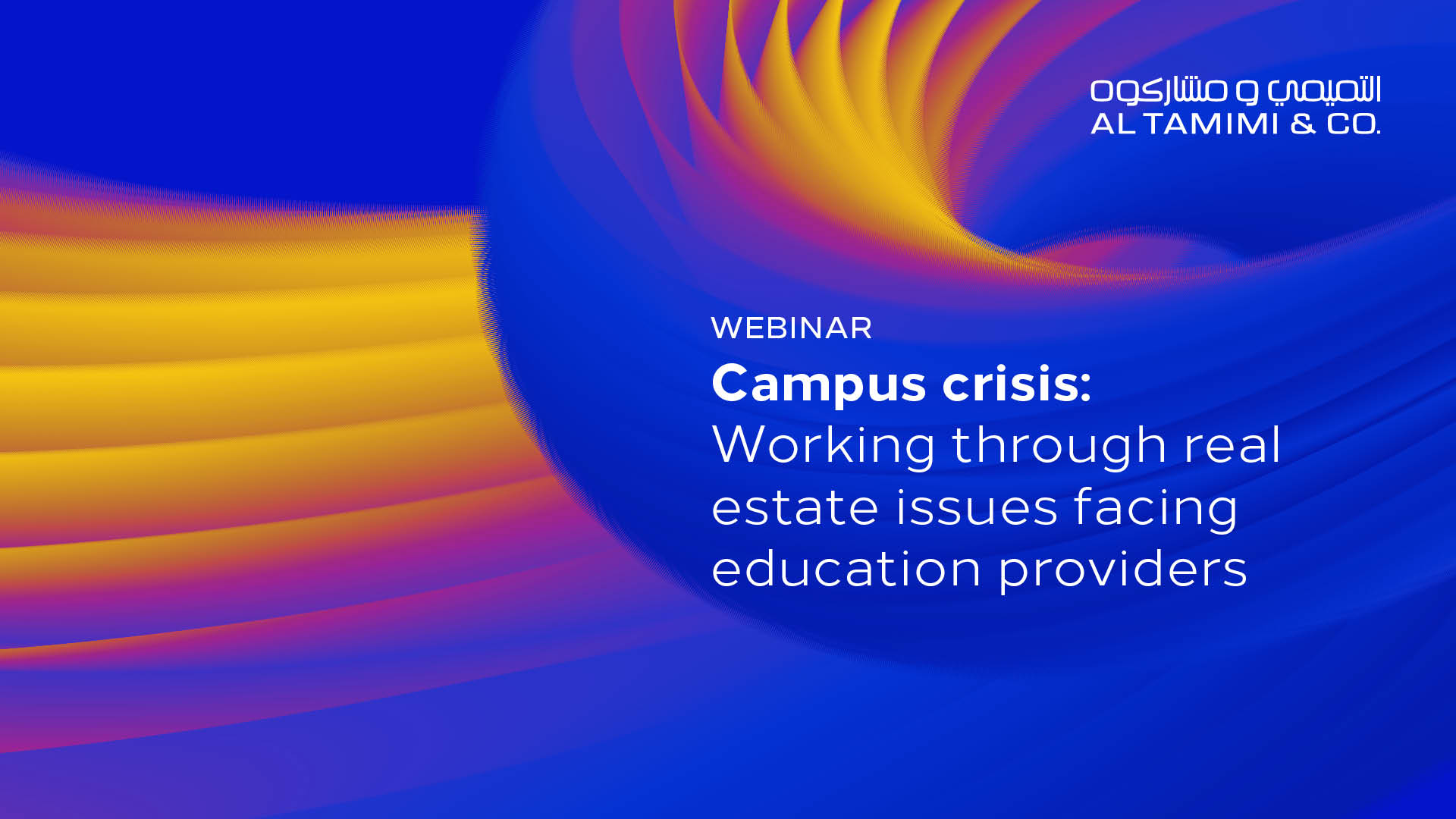 The discussion on this webinar will include:
Rental pressures – landlords vs tenants and reaching amicable solutions
What will the landscape look like come the new academic year and what future trends do we expect in terms of transactional activity?
What types of educational real estate assets and offerings are likely to be most successful and attractive to investors in the "new normal"?
Is blended learning here to stay and, if so, what are the implications for existing educational real estate assets?
Our speakers included;
Ian Arnott, Senior Counsel, Real Estate, Al Tamimi & Company
Mansoor Ahmed, Director, Colliers
Mark Ryder, Managing Director, Daymer Group