Al Tamimi & Company screens The Quiet Triumph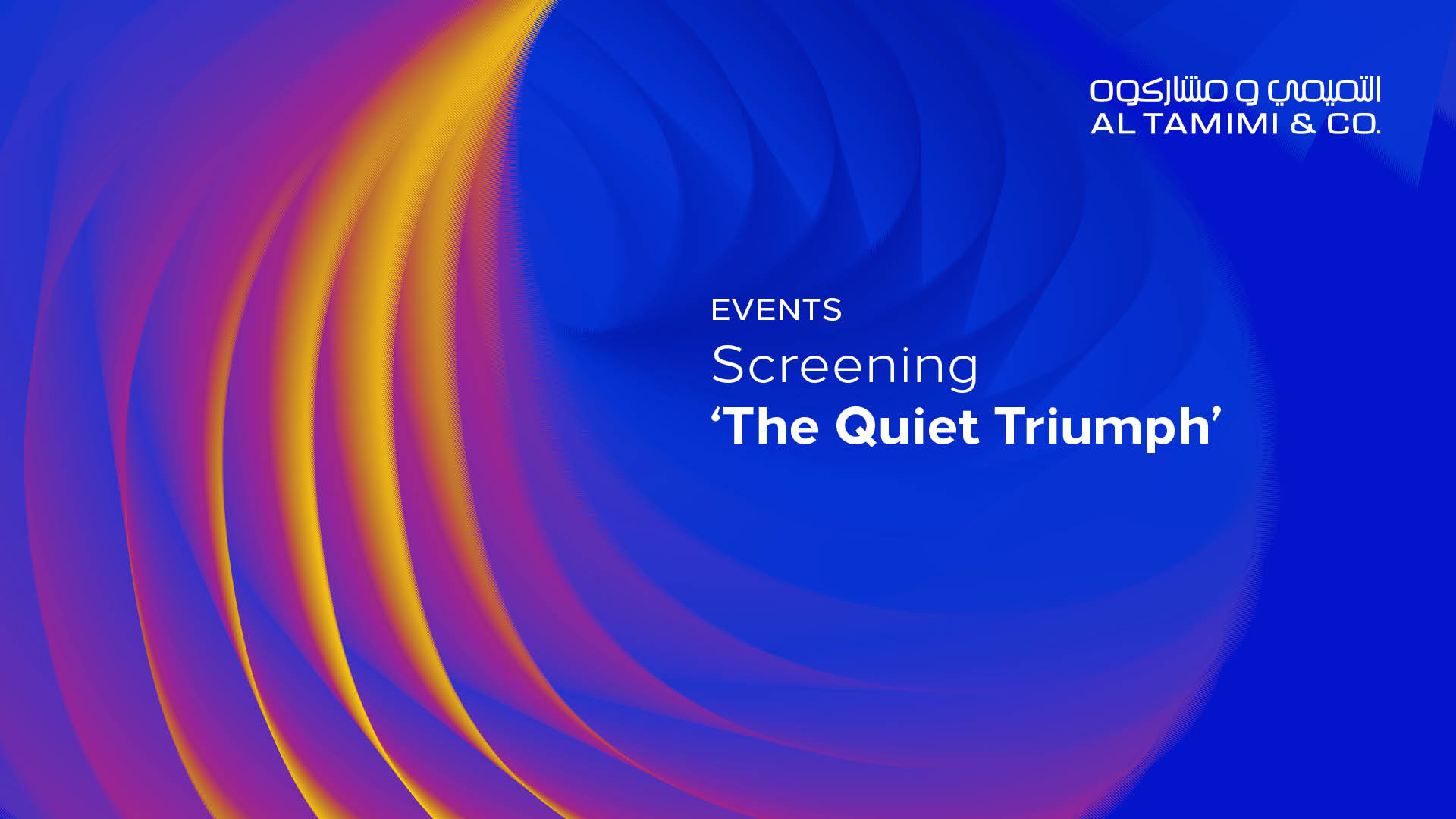 Al Tamimi & Company screens "The Quiet Triumph – How Arbitration changed the world", a documentary portraying the role of Arbitration in world affairs.
The success of international Arbitration is generally only understood by the actors working within it and now is the time to make an unknown story known. For many centuries, international Arbitration has played an important role in enabling peaceful and constructive relationships among states. By enabling common rules and peaceful Dispute resolution, Arbitration has been an important building block in the growth of international trade and economic development.
The documentary film The Quite Triumph tells the story of international Arbitration, with events in Sweden in the foreground. It features interviews with central players who experienced the ground-breaking developments first hand, and whose skills and integrity contributed to making the world a better place.
Find the full documentary on the Arbitration Institute of Stockholm Chamber of Commerce website.