ورشة عمل حول "تسوية الأراضي في فلسطين" مع مجلس الأعمال الفلسطيني في دبي والإمارات الشمالية
July 3, 2019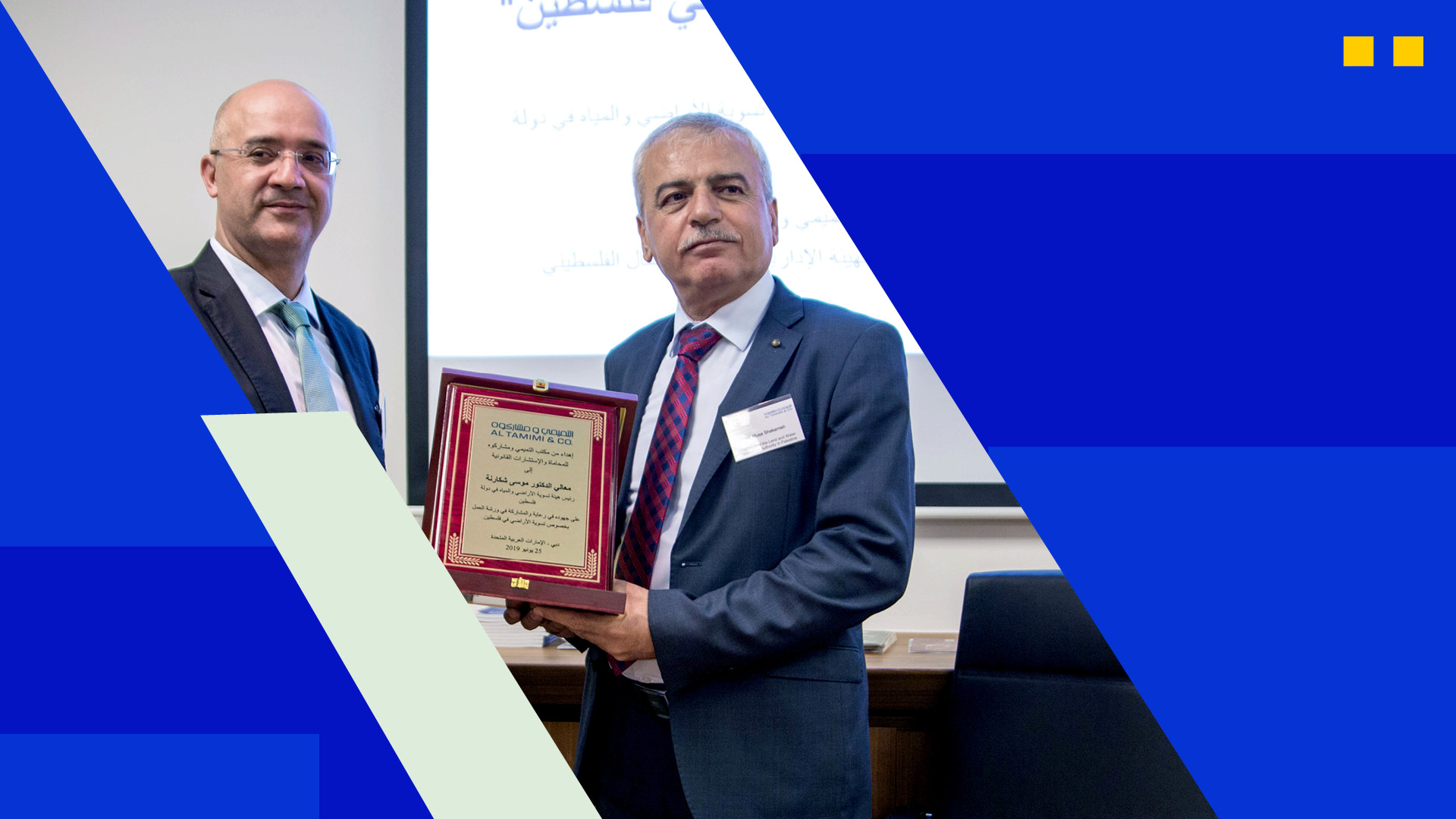 مجلس الأعمال الفلسطيني في دبي والإمارات الشمالية
و
مكتب التميمي ومشاركوه للمحاماة والإستشارات القانونية
عقدا معاً ورشة عمل مشتركة حول "تسوية الأراضي في فلسطين "
بحضور ومشاركة معالي / موسى شكارنه – رئيس هيئة تسوية الأراضي والمياه في دولة فلسطين نوقشت فيها المواضيع التالية:
آلية عمل تسوية الأراضي في فلسطين.
القوانين وسياسة الهيئة فيما يتعلق بالملاك الموجودين خارج فلسطين وكيفية التعامل مع الإعتراضات المقدمة من قبلهم.
الإرشادات والنصائح للملاك المقيمين في خارج فلسطين للحفاظ على حقوقهم العقارية.
أي أمور أخرى تهم المستثمرين بالقطاع العقاري في فلسطين.

انقر لمعرفة المزيد عن الحدث.

لدى التميمي ومشاركوه فريق قانوني متخصص في العقارات. لمزيد من المعلومات، يرجى الاتصال بمحمد القواسمي، شريك، (m.kawasmi@tamimi.com).

The Palestinian Business Council in Dubai and the Northern Emirates and Al Tamimi & Company held a joint workshop on "Land Settlement in Palestine"

In the presence and participation of His Excellency Musa Shakarneh, Chairman of the Land and Water Settlement Commission in the State of Palestine, the following topics were discussed

The mechanism for the settlement of land in Palestine
Laws and the policy of the Commission regarding owners outside Palestine and how to deal with the objections submitted by them
Guidance and advice for owners living outside Palestine to preserve their real estate rights
Any other matters that concern investors in the real estate sector in Palestine

Click to learn more about the event!

Al Tamimi & Company has a team specializing in Real Estate. For more information please contact Mohammed Kawasmi (m.kawasmi@tamimi.com).